SPARES PARTS WAREHOUSING AND PACKAGING
We know that it is important for our customers to keep their machines running at all times. That is why we keep a warehouse full of spares parts. You will not have to wait for a part to be manufactured since we usually ship parts within 24 hours. G-Centri-Force has a large inventory of spares parts which are kept in stock at all times ready for immediate dispatch worldwide.
A spacious and compartmentalized warehousing facility helps in storing the raw material and end products in a safe condition. The facility is temperature controlled, which prevents the end products from being rusted by contact with moisture. The warehouse is maintained in an orderly manner, with separate sections allotted for various products. This assists in quick storage retrieval of the products.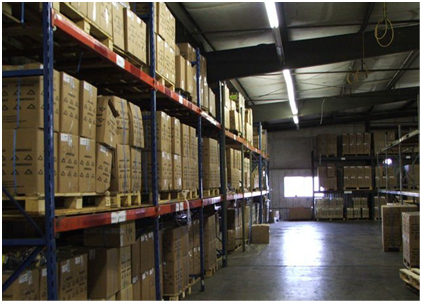 REPAIRING: ON-SITE & ON FACTORY
In our workshops, we service and repair high-speed separators, decanter centrifuges, all types of planetary Gearboxes, plate heat exchangers. Equipped with state-of-the-art machinery and the latest tools, our technicians and external service engineers offer a level of expertise and experience that few other companies can match. We are high-speed balancing facility available with 3500 RPM that's decanter critical speed & weight of the bowl and conveyor up to 2000kgs. Gearboxes and gearboxes stage balancing did in our every repairing. After dismantling and cleaning of each equipment all components will inspect with high-quality MITUTOYO instruments, During the test run, we take individual rotating parts vibration analysis with SKF make MICROLOG which is resolved online site balancing.
G-Centri-Force Offers complete centrifuge and decanter servicing and repairs including complete strip, measure, parts and workshop service which is available for all makes of industries centrifuge including wastewater, oil & Gas Industries, Fish & rendering, Beverage & Distilleries, chemicals, Sugar, Pulp & Paper, Our service facilities is including 2&3 phase decanters & high speed vertical disc centrifuge.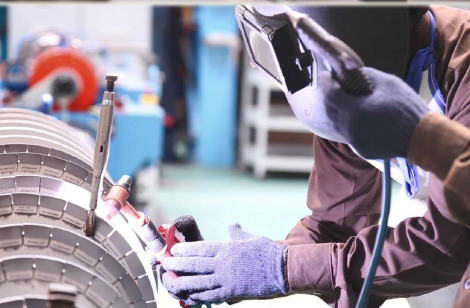 CONVEYOR REBUILDING & BALANCING
G-Centri-Force Offers complete decanter conveyor repairing with our in-house capabilities, we can keep control of all jobs from start to finish without the requirement of sub-contracting, allowing us to keep customers downtime to a minimum. G-Centri-Force is done high specialty hard-surfacing and else trading in a house with high-quality workmanship. Come conveyors are with TILED and replace the worn-out tiles with high precision technique. After complete, the job each and every time crack check with precision theory to sure every conveyor life maximum. G-Centri-Force carries the static & dynamic balancing for separator bowl and decanter conveyor and bowls with 3500 RPM which is decanter critical speed. Control balancing each part with international standers ISO 1940 G2.5. The ABRO make balancing machine active the balancing up to 3 grams.