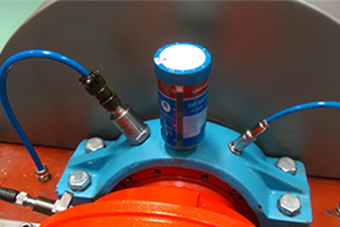 Lubrication
Decanter centrifuges can be provided with different lubrication systems according to customer requirements. The lubrication system depends on the type of operation, for example, batch or continuous operation and the degree of automation of the entire system. Decanter centrifuge lubrication systems allow for the re-lubrication of rotor bearings during operation.
The availability of the different lubrication systems depends on the centrifuge model. Scroll bearings are lubricated for the entire service life or can be re-greased manually.
Manual Lubrication
Direct lubrication at both rotor bearing blocks via a manual grease pump.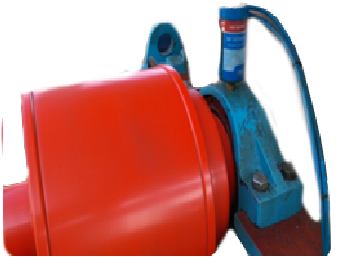 Central Lubrication System
Lubrication from a central manually operated pump. The lubricant is accurately dispensed through a piston distributor to the designated greasing points.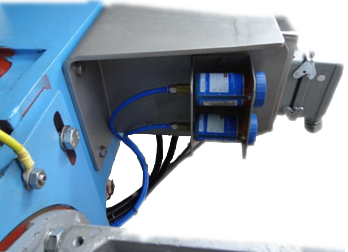 Automatic Grease Lubrication
In contrast to the manual central lubrication system, the greasing system can be operated automatically. This ensures uniform and reliable lubrication of the centrifuge. It prevents bearings from being under or over-lubricated and eliminates short-term spikes in bearing temperatures and excessive grease consumption. The function of the grease pump is controlled by the control system. For the most stringent requirements, an oil-air lubrication system can be provided by additional cost.
Automatic Oil Droplet Lubrication
The fully automatic oil-air lubrication system ensures for minimal quantity lubrication with oil droplets transported via a stream of air to the bearings. Optimal lubrication is achieved at high speeds, with low oil consumption and no loss in performance. Monitoring of the oil and air pressure guarantees high operational safety. Pneumatic designs are available for utilization in explosion-hazardous areas. They are suited for Zone 1 up to temperature class T4 according to ATEX 95.
1. Centrifuge Cleaning
Decanter Centrifuges are usually flushed clean before shutdown. Depending on the application, different cleaning systems may be incorporated into the centrifuge design. Decanter centrifuge are designed for continuous operation and do not have to be opened for cleaning. Decanter centrifuge for pharmaceutical, biotech and food processing applications are designed for the integration into Clean-in-Place (CIP) systems.
2. Cleaning of Centrifuges for Standard Application
For the majority of applications (e.g. waste water, separation of crystalline products), it is sufficient to flush the centrifuge before shutdown through the feed pipe to remove deposits of solids. The flushing time and the type of cleaning fluid are product-dependent. In most cases the use of solids-free centrate will be adequate. Additional rinsing nozzles for cleaning the housing, the bowl exterior and the scroll interior can be installed if requested.
3. Cleaning of Centrifuges for Pharmaceutical, Biotech & Food Processing Application
The requirements for efficient cleaning are particularly high in the biotech, pharmaceutical and food industries. Decanter centrifuge designs its centrifuges to meet the rigid cleaning requirements in these industries.
1. Vibration Monitoring
Vibration sensors transmit acceleration signals to an analyzer that sounds an alarm or shuts the centrifuge down upon reaching the maximum permissible level.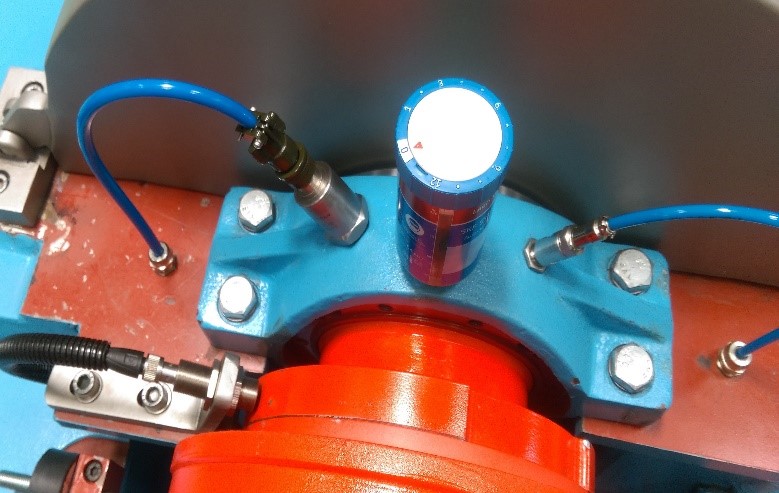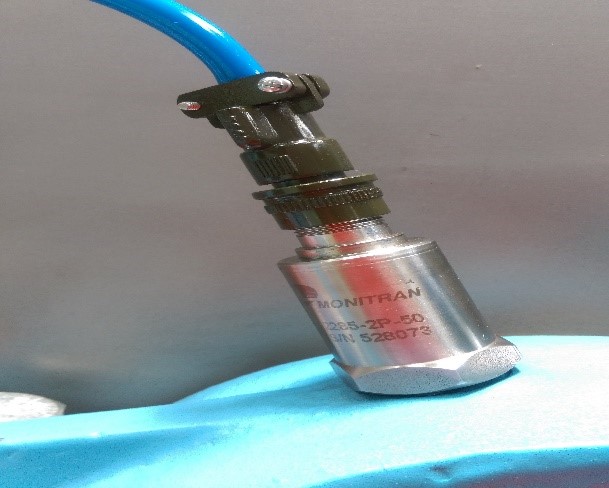 2. Speed & Temperatures Monitoring
SPEED MONITORING
Bowl speed and scroll differential speed are each measured by an inductive proximity switch and shown on a digital display. Continuous monitoring of maximum and minimum values during operation helps to minimize preventable failures and maintain acceptable safety standards.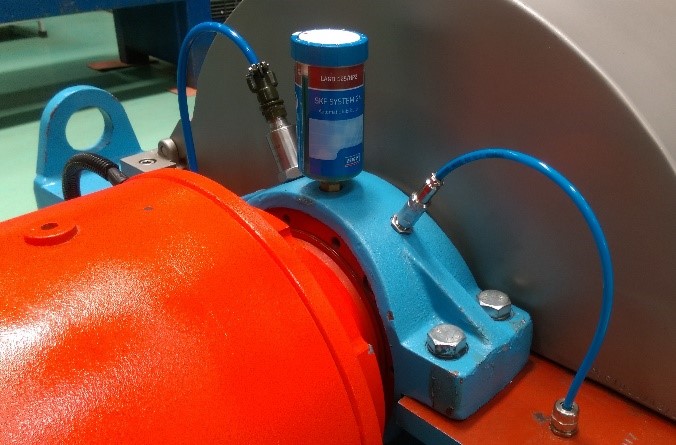 TEMPERATURE MONITORING
Bearing temperatures are continuously monitored on GCF centrifuges by means of resistance thermometers. Upon exceeding pre-set temperature limits – between 100°C and 130°C depending on the individual application - , the centrifuge gives an alarm or shuts down. This preventive measure safeguards against bearing failure or machine damage.