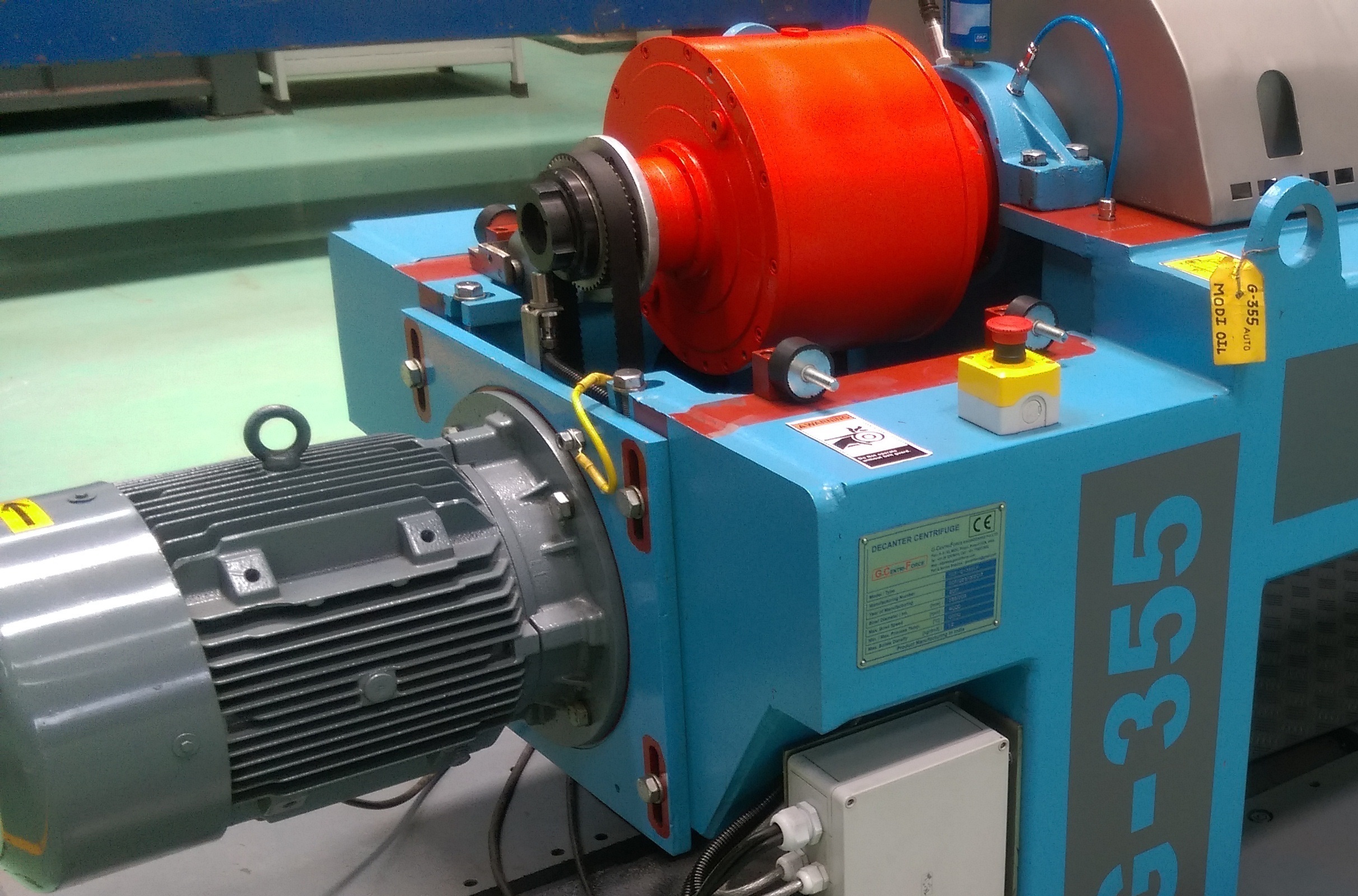 Base Frame Assembly
The static and dynamic load of machine is high so to sustain that there is use of base frame (22). The rotating assembly is covered with guard (16).
Wide-ranging performance.
Performance criteria.
Five crucial factors determine the performance of decanter centrifuges:

Centrifugal force required for sedimentation of the solids.
Clarification area necessary to "capture" the solids.
Differential speed required to transport the solids out of the decanter.
Hydrodynamic design, which determines the exact parameters for the turbulence.
Design of the conveyor and beach sections, which are important for efficient solids transportation.
Characteristic features of centrifuges which meet hygienic requirements are:

All welds are ground to meet specific sanitary finish standards (optional).
All product wetted parts are provided with a surface finish in accordance with specified surface roughness values.
Spray nozzles are provided for the centrifuge housing and for the interior of the scroll body.
The centrate impeller is adjustable to facilitate the flushing of the bowl.
Frequency-controlled drives for CIP-cleaning at low speed.
Electro-polished scroll, housing and bowl surfaces (optional).
Most sizes and models of these centrifuges are available in a variety of rotor and housing seal designs for the following operating conditions:
Atmospheric
Vapor-Tight
Gas-Tight
These centrifuges can also be adapted for operating in closed-loop systems.